​Machinery​
At Cabinet Outsource we combine cutting edge technology and art to bring you the highest quality cabinets. We offer a full line of cabinet, closet, and garage solutions with endless options for materials, edging, and machining. Our top-of-the-line machinery and equipment along with meticulous craftsmanship produce a perfect product for you and your customers.


​BIESSE ROVER S FT
BIESSE Rover S FT is our state of the art computer numerical controlled processing center. The gantry structure with dual x motors and nesting technology allows for extreme precision and the ability to create highly customized panels, doors, and other components.


---
BIESSE ROVER B FT
The Biesse Rover B FT can operate on 2 panels at once, maximizing productivity and helping us deliver your product faster.
---
BIESSE Skipper 100
With 4 operating modes, the Skipper 100 simplifies the drilling and boring process while offering a wider range of options.
---
BIESSE STREAM A Edgebander
Our Biesse Stream A edgebander uses the Biesse Air Force System with compressed hot air. This bonds edges to the panel perfectly guaranteeing a higher resistance to water and heat while eliminating unattractive joints and glue lines. The Stream A allows for selective customization, handling PVC and Veneer from 0.5 mm to 3 mm.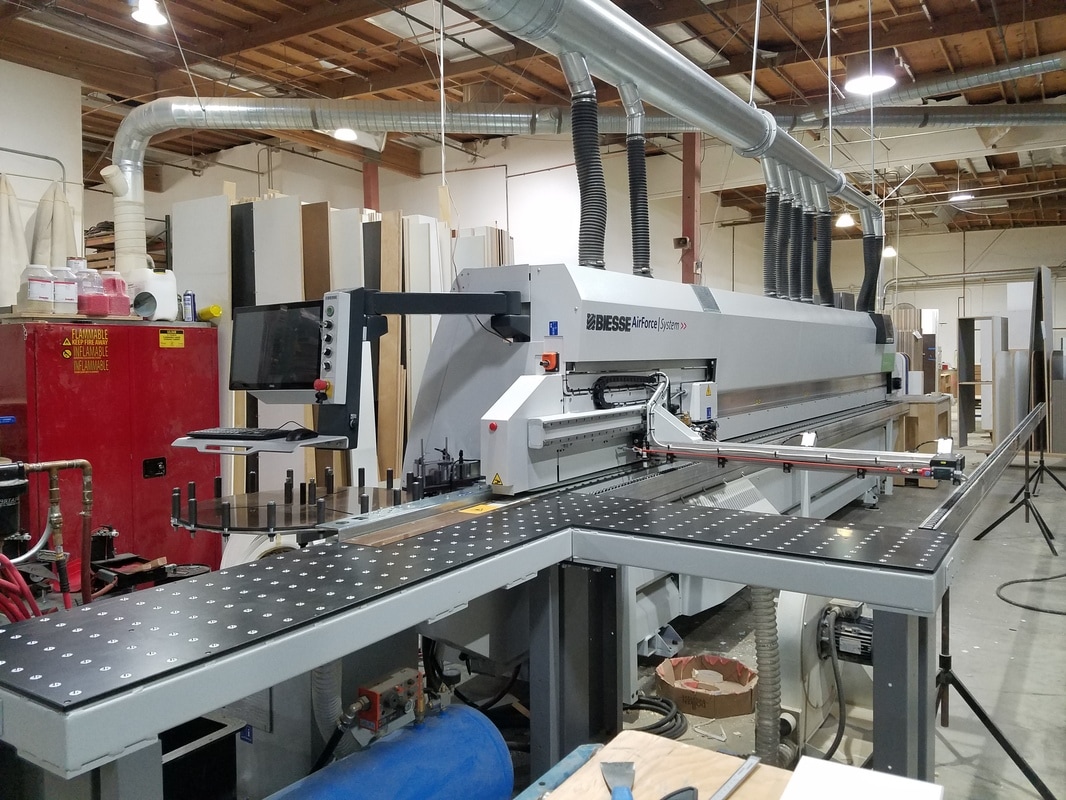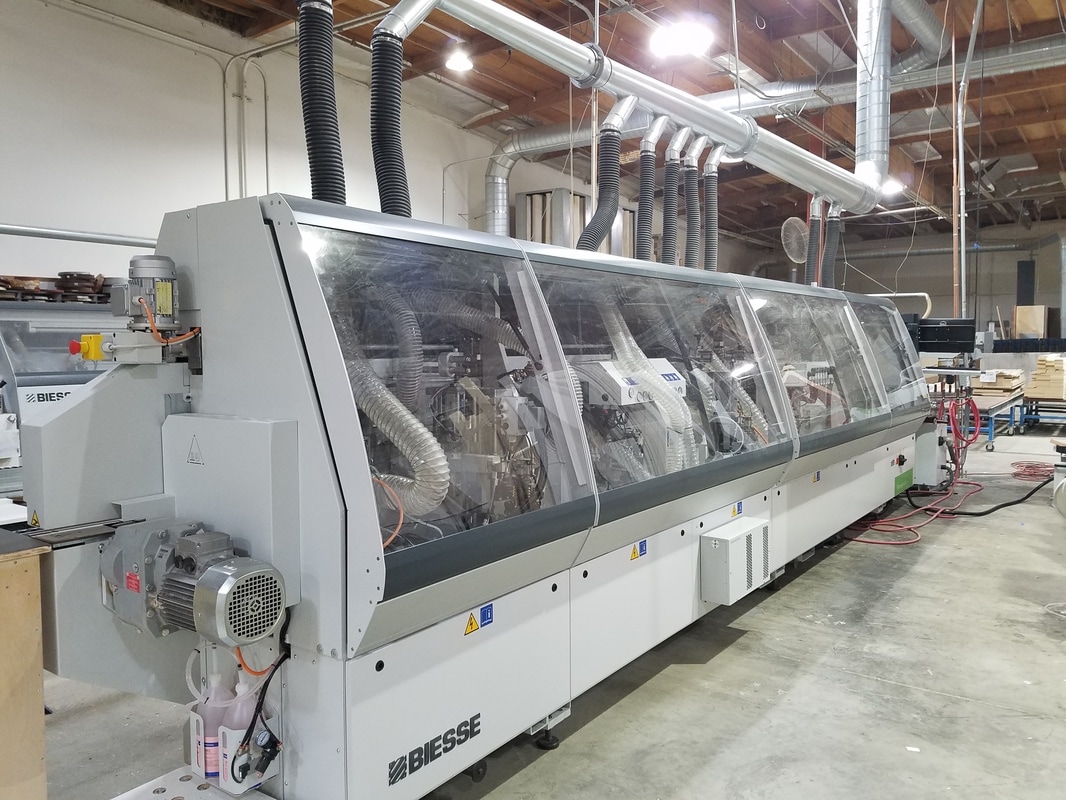 ---
BIESSE Selco WN 6 Beam Saw
​The Biesse Selco Beam Saw's air cushioned table protects the surface of materials while delivering a perfectly straight cut. This machine is able to handle large amounts of material with computer enabled accuracy.